After adding the Event action, give your event a title and a button text.




Select your start or end date, and time.




If your event has a physical location please add it so your users see it when saving the event.




Please add a description to your event to help your users know what's your event about.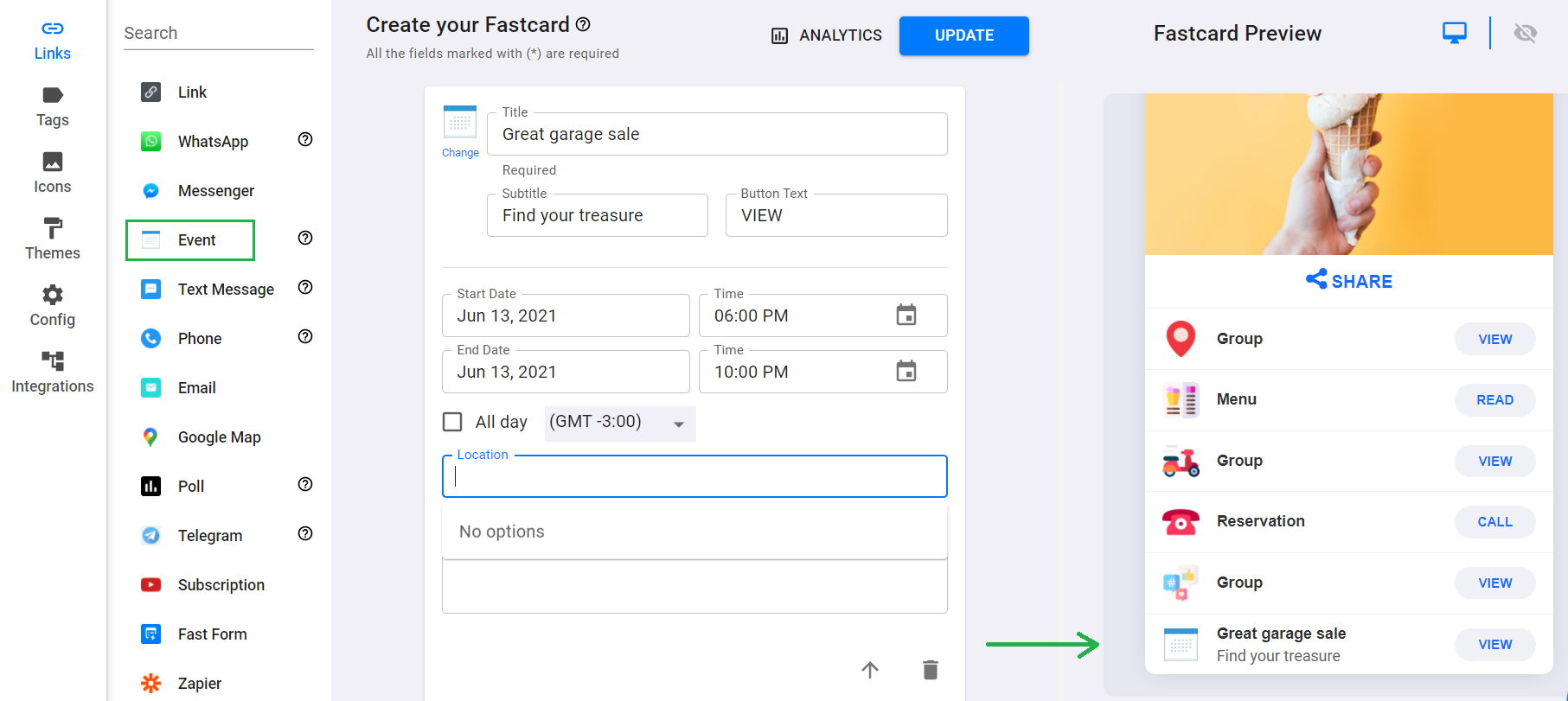 Make sure you select the right GTM for your event
What is the GMT time zone in the US?