Step 1: After logging in and customizing your Fastcard, you are going to click on the themes button on the left-hand side menu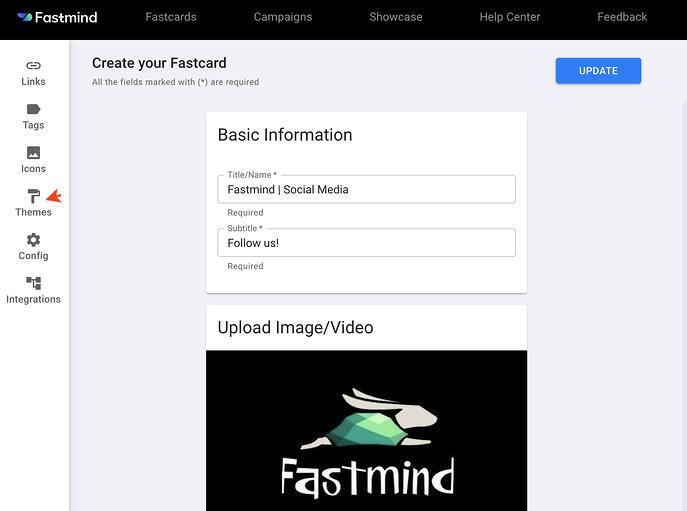 Step 2: After opening up themes, click on the top option, choose your desired image from your computer files, or drag and drop an image. Your new desktop picture will be added to your Fastcard!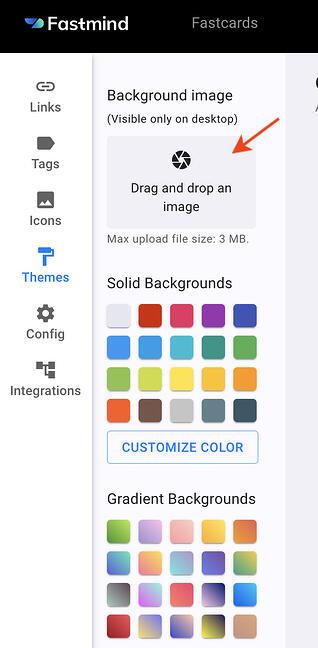 Remember if you don't choose to use an image your desktop background will be the same as the one for your mobile version.