With the "Schedule Link" feature, you can set a specific period for your clients to find temporary content or links.

Not yet sure what this might be for? Let's say you're providing tickets for an event, and people will have the chance to access those tickets for a limited period. You can enable a temporary link in your Fastcard, which will disappear after the scheduled date you're setting.

How can you schedule that link?
First of all, go to your Fastcard account. Once there, select the Fastcard you want to have with a scheduled link and click on the Edit button.
Under every single link that the Fastcard has, you'll be able to see a section called Link config.
In that section, enable the Schedule link feature and click on the pencil to set the start and end times.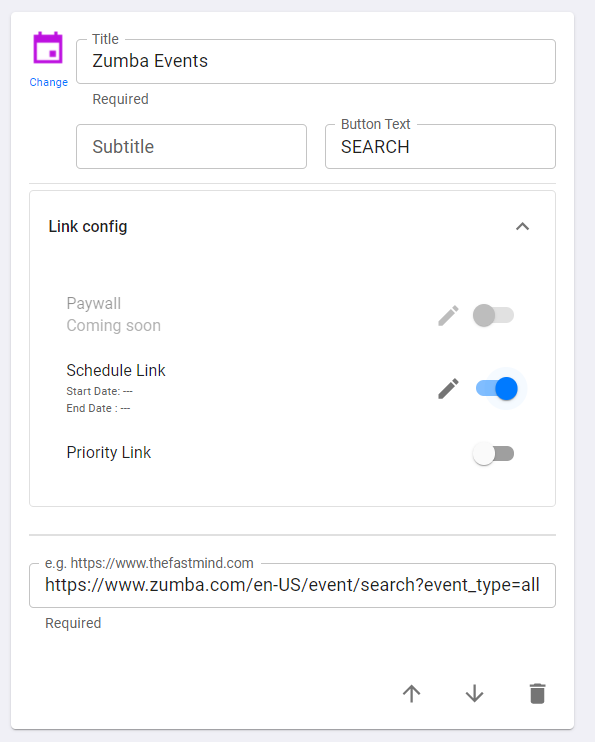 Note: The end time is optional.

Remember
to set the proper timezone.
When everything is ready, click on the Update button to save all changes.