Step 1: After logging in, go to the top menu and click on the Fastcards section.

Step 2: Find the Fastcard you want to duplicate and click on the three signaling dots in the upper right-hand corner.

Step 3: After clicking on the three signaling dots, you will see options. Click Duplicate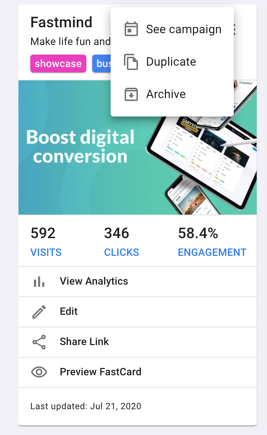 Step 4: You will be led to your duplicated Fastcard, here you have the option to click save and duplicate as it is or make changes to the Fastcard duplicate.