If you feel like your Fastcard must be customized with your brand's unique touch, then the Advanced feature is for you. This feature is available from the Enterprise plan. But... what is it?
Having this feature means that you're able to add custom code in the header and footer of your Fastcard.
This provides you with the total freedom to modify your Fastcard's shape, color, typography, borders, and any other element you have in mind.
After getting your Enterprise plan, you will access this feature the following way:
Log into your Fastcard account
Click the Edit button on the Fastcard you want to modify
Check that there's an "Advanced" section on the left pannel. Click it.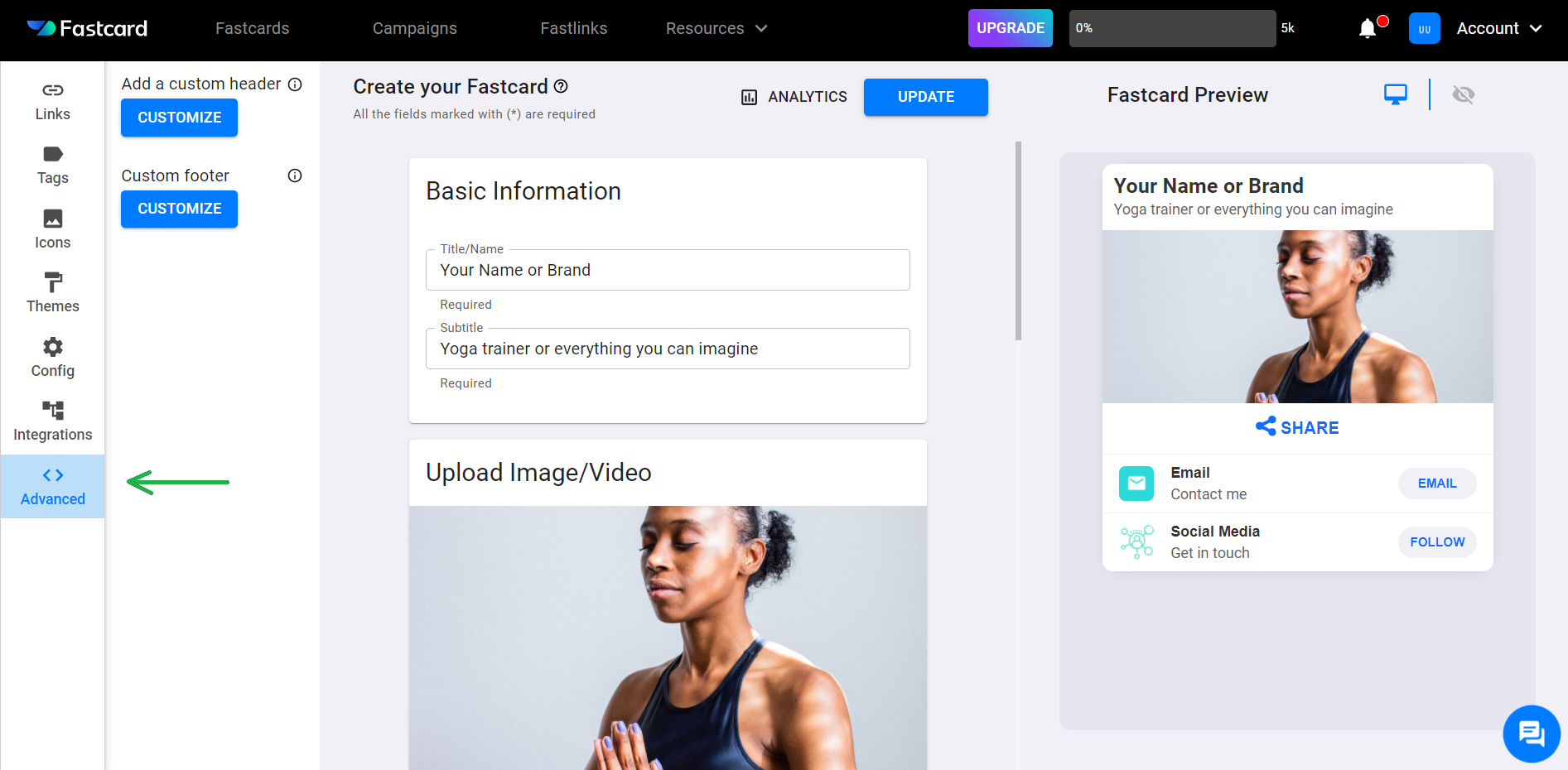 Now you'll see you can add custom code to the header and the footer of your Fastcard with the code editor that is displayed after clicking the Custom button.