When your clients or customers are visiting your Fastcard, they'll be able to click the different links you made available for them, right? But what if you're also able to decide whether they go to the link on the same window tab, or if they'll go to a new window tab and leave your Fastcard open?
Sometimes you might prefer your Fastcard to stay open in its own tab when your clients click on a link. If that's what you want, it's easy to change this behavior:
Go to your Fastcard and click the Edit button
Now, click on the Config button on the left side of your screen
Do you see the Add-ons section? Select the option called "Click opens new tab"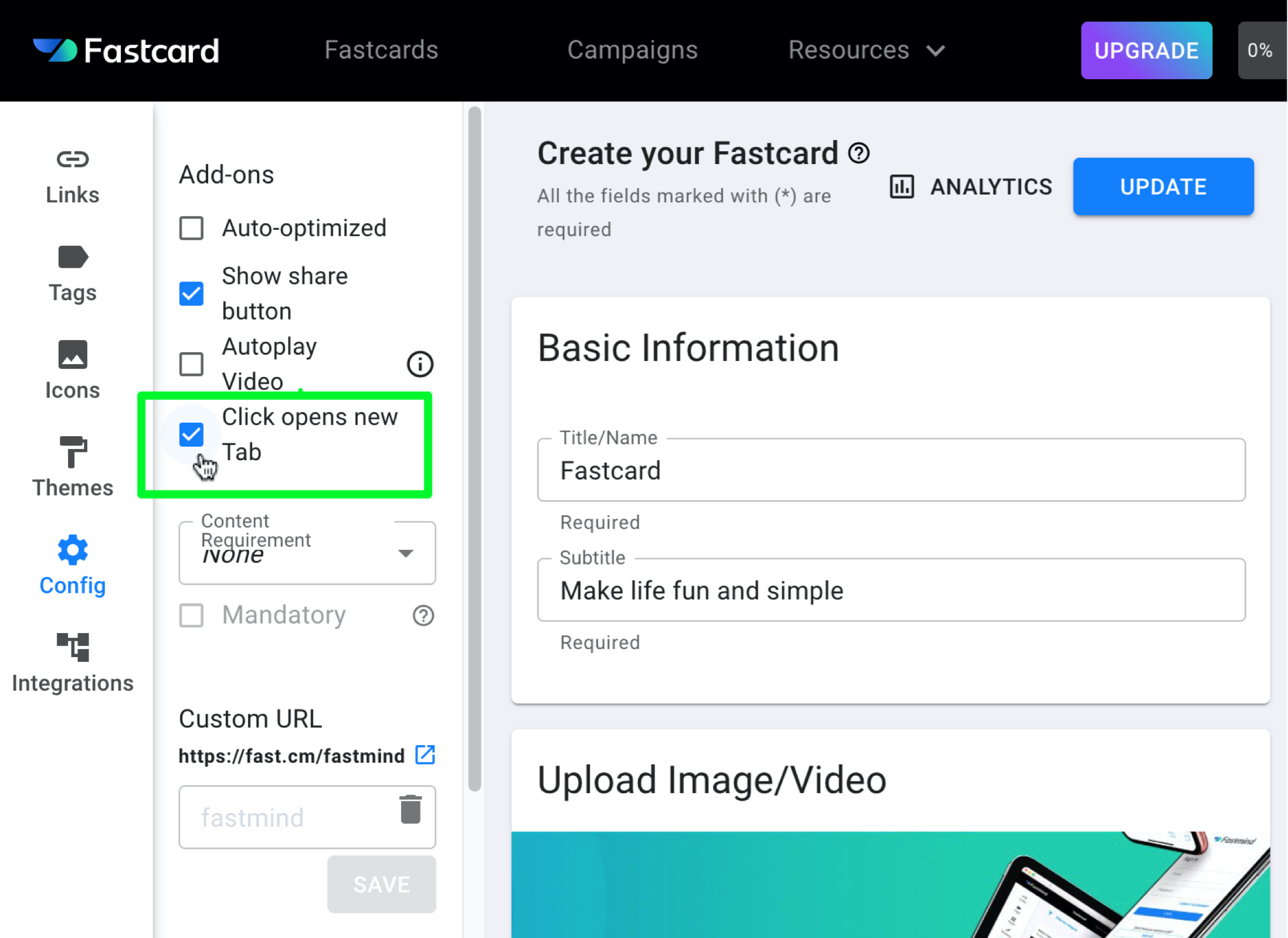 If this option is selected, your clients will go to a new tab when clicking on a link button on your Fastcard, which will leave your Fastcard opened in its own window tab.

Notes: If you deselect this same option, your clients will be redirected to a new page but on the Fastcard window tab.

This feature is available on the Premium Plan.