In this article, you'll find general information about fastcard links.

A fastcard link is every option you add to the Fastcard to generate the user's response.
All links have an Icon, a title, and a button text; in some cases, they also have subtitles. Others might require your phone number, address, username, app name, or song name. It will all depend on your needs.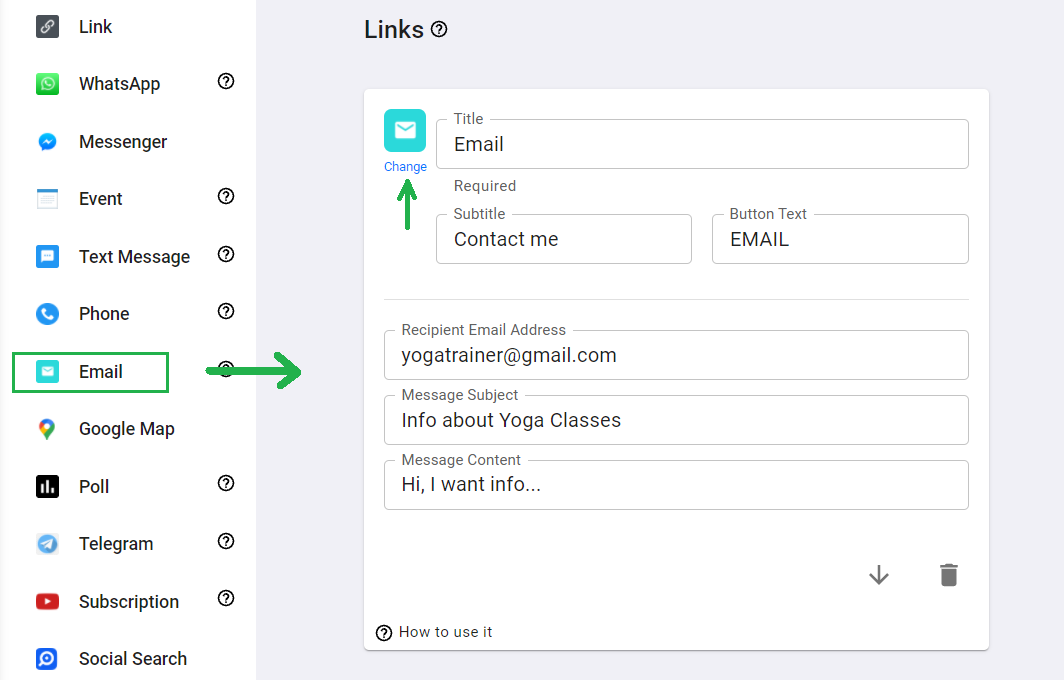 TIP: You can have as many links as you want, but we recommend at least four and no more than 6.

What kind of links can you add to your Fastcards?

In short, any link you want.
To make your life easier, we created a list in the Links section, and there you'll find different options, including WhatsApp, YouTube, and others. When selecting the Links button, you'll be able to add your link, customize your icon, change the title and the button text that your users will see on your Fastcard.
If you want to know a little more, go to the Links section in the help center. There you'll find the list of all available options. But don't worry if you don't see a specific one. Add it with your personal touch using the "Link" option.
How to add a link to your Fastcard?

Just click on the Links section and then choose the option that you want. Fill in all the required information and remember to save your changes.
Where can I find the links on the platform?

The Links option is on the top left of the fastcard editing section of the platform.


Ready to start adding links? 😎