The Phone feature link is going to be under the Link section. To add it just click on it.

​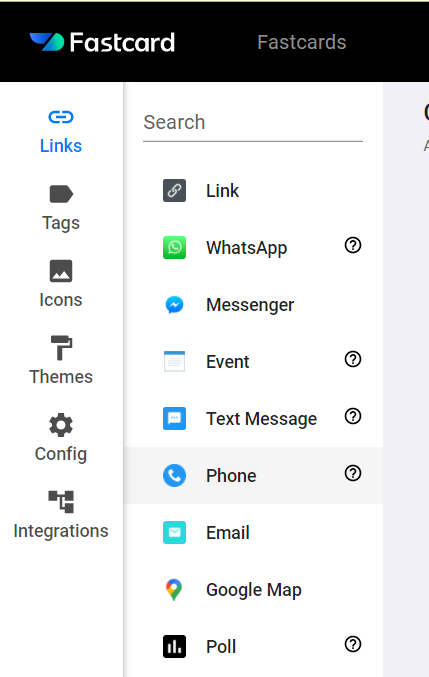 Phone feature link: Use this action link to allow your customers or users to call you or to business. Add a Phone number where you'd like to receive the calls.


For this action to work properly, you have to add your phone number using the country code first and then the actual phone number, no dashes or parentheses, just as it shows in the example above.