Would you like to offer your clients files with some deeper insights or information about your products?
With the File access feature, you can.
To upload a file to your Fastcard so your clients can download it, follow these steps:
Go to your Fastcard.
Click the Edit button.
Go to "Links" on the panel on your left side.
Now, go directly to the File Access section and click it.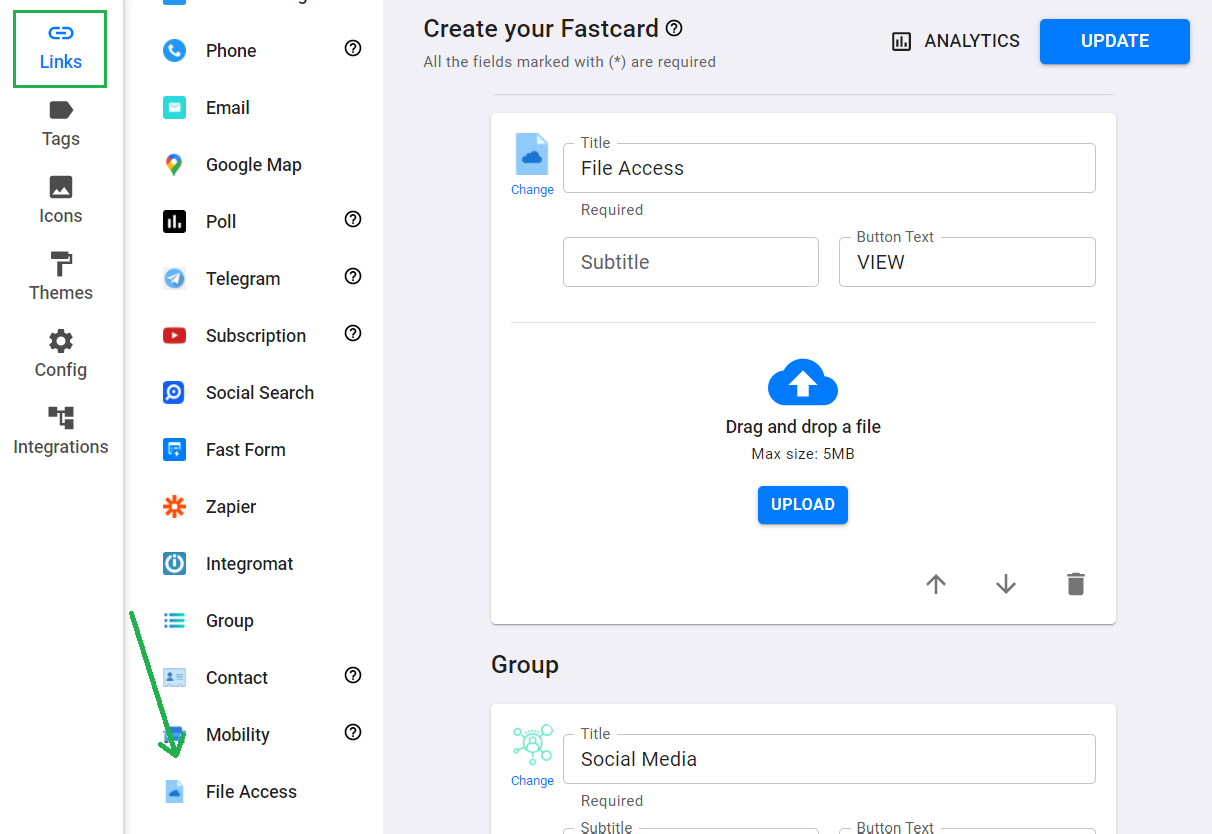 Once "File Access" is added to your Fastcard, enter a Title to let your clients know what this File is about. A subtitle is optional, but it may be helpful, too.

Remember: Write a button text. That's what your client will read before pressing to download. It's also possible for you to change the icon if you'd prefer another.
Drag and drop to upload the File.

Important:
The File must have a maximum size of 5MB.
Click the Update button to save all your changes.

Note: this feature is available from the Enterprise Plan onwards.